My junior and intermediate students are currently involved with an inquiry around the topic of fame. What does it mean to be famous? How do people become famous? Who should be more famous than they might currently be? The students and I have done several activities together to collaboratively investigate these questions. We've brainstormed famous people and examined our lists for commonalities and occupations. We've read a non-fiction article about
how to become famous on YouTube
, enjoyed a picture book that hinted that fame can be "in the eye of the beholder", and will participate in a lesson I'm developing partly for my Media Additional Qualification (AQ) course on what it means when something "goes viral". One of the other tasks we've jointly undertaken was to explore Twitter. We used our school's Twitter account, @agnesmacphailps, and we took a look at the account of Evan Munday, known on Twitter as @idontlikemunday. We discussed the codes and conventions of Twitter, including the use of hashtags, and then took a look at the hashtag Evan created, #365Canadians. Here is an example, posted recently on Twitter.
Internationally renowned dancer, former principal dancer and now artistic director of the National Ballet of Canada, Karen Kain.
#
365Canadians
pic.twitter.com/DRj83hB4vo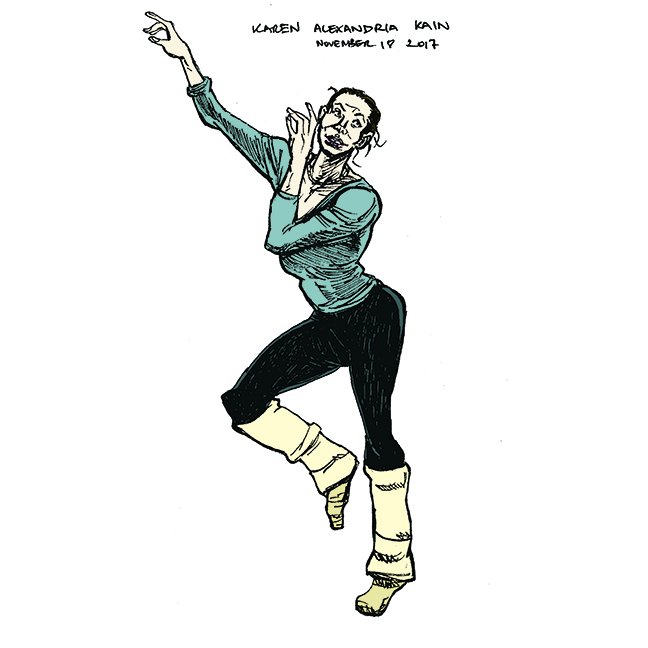 Other Canadians that he has profiled in the last few days have included Herb Dhaliwal, Konwatsi'tsiaienni (also known as Molly Brant), Sir Isaac Brock, Barbara Ann Scott, David Suzuki, Mary Marguerite Rose, Leo Major, Albert Mah and Rose Fortune.
In our pre-viewing class discussion, students predicted how many names they'd recognize and what "kinds" of people they'd see. After we scrolled through a dozen or so, we regrouped and analyzed our results. Many of the individuals were unfamiliar to the students.
"I thought I'd know more people because I thought he'd show a lot more politicians", commented one student. (One of our other lessons involved learning a song about the Canadian prime ministers. More on that later.)
I thought it was pretty neat that after I showed the Grade 5-6 class, the students raced to the shelves and borrowed all of Evan Munday's Dead Kid Detective Agency books. When I conducted this exploration with the Grade 4-5 classes, they had even more questions. We did what came naturally - we used Twitter to actually ask Evan Munday himself. The great part is that he replied!
The other class also had questions, which we fired at Evan and he answered again!
Two more questions
@
idontlikemunday
, this time from
@
BKimTeacher
's Grade 4-5 students: did you deliberately choose people that are not "dead white men" for your
#
365Canadians
project? We like how you picked a variety of people. How long does it take to draw 1 picture?
Hello! Thanks so much! (1) Yes. There are definitely some dead white men in there, but part of the goal of the project is to show there's much more to Canadian history!
(1, ctd) I try to keep track of things like gender, cultural background, and discipline (arts, science, politics) so I don't over-represent in any of these categories.
And (2) Usually the pencil and ink drawing takes about 10-20 minutes. The colouring takes about 30 minutes. But the research can be very short or *very* long.
I couldn't have asked for better answers. The Canadian Encyclopedia is a resource listed on our Toronto District School Board Virtual Library site. We often encourage students to use it and it's wonderful to see and hear about adults not from our school using it too. Evan's project was a great launching point. Students are deciding whether or not to supplement Evan's mini-biographies (we mentioned in class how the character limitation of Twitter meant that the descriptions had to be brief) or to try and find a Canadian that wasn't mentioned in his project but should be more famous.
The reason why my students were so confident about recognizing names was that they had been involved with a previous lesson introducing them to all the prime ministers of Canada. This project, which I
wrote about way back in September
, is finally finished! The song has been recorded, the illustrations have been drawn and digitized, and the movie editing has been completed. The video will appear on the Kids Guide to Canada website, but here is a sneak preview of our film. I love that the thumbnail image is of one of the best portraits we have in the project - a picture of Louis St. Laurent, by Rachel.
Thank you Evan Munday for creating a hashtag that has resonated with many people and organizations (such as the Kitchener Public Library, the Canadian Encyclopedia, Teaching Kids News, Gary Barwin, Michele Thibeau, Natalie Harrower, Eric Boelling, and others). Thanks also to the Kids Guide to Canada (Cathy and Leigh especially) for encouraging Canadian youth to take charge of learning about Canadian history, communities, and culture. I can't wait to see where our students will lead us next!